GASTROINTESTINAL PROBLEMS CAN STRONGLY AFFECT THE ATHLETIC PERFORMANCE BUT THEY AREN'T UNCOMMON DURING COMPETITIONS FOR ENDURANCE ATHLETES. PLEASE FIND IMPORTANT INSIDER TIPS FROM ATHLETES AND EXPERT ADVICES HERE…
The intestine is an extraordinarily important sports-organ, and together with the stomach forms part of the gastrointestinal tract. Nervousness or elevated stress levels before a competition can literally cause an "upset stomach". The wrong nutrition can further make the gastrointestinal tract rebel. Complaints of varying severity include feelings of fullness, bloating, flatulence, stomach cramps, nausea / sickness, vomiting, or diarrhoea.
Gastrointestinal problems aren't uncommon during competitions for endurance athletes, and often result in not being able to achieve maximal efforts. Nils Daimer, Triathlete on the Erdinger Alkoholfrei Perspektivteam has also had these negative experiences before: "During this year I had two races where I just couldn't give everything I had due to stomach issues. My stomach felt like it was being blown up from inside. Insufficient intake of fluid was one of the causes". In addition to a fluid deficit (dehydration), the consumption of foods that are difficult and hard to digest (these especially include foods rich in fat and high in fibre) in the last few hours leading up to an intense exercise increases the risk of digestion issues. It's therefore better to avoid sandwiches with salami, or fried potatoes / chips with sausages and co.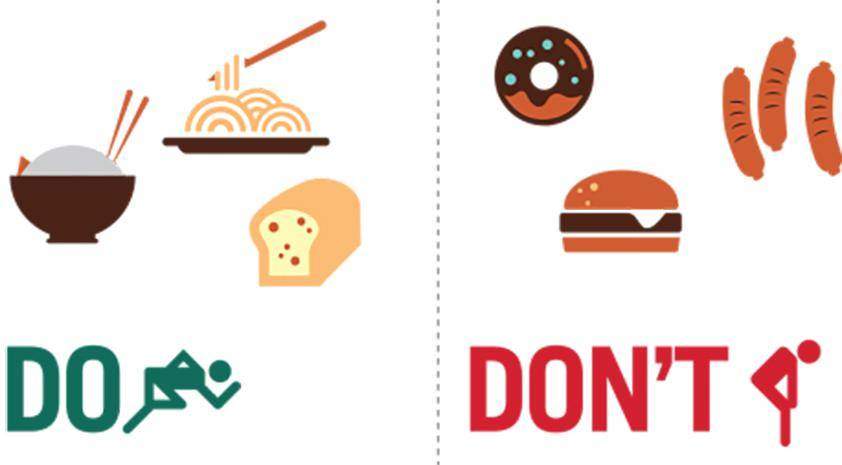 "At pasta-parties before races I generally avoid bolognese sauces, as typically this is a very fatty option. I prefer an easy to digest tomato sauce", the successful trail runner Stephan Hugenschmidt shares. Whereas pro mountain biker Katrin Schwing always avoids sparkling water before a race to help avoiding feeling unwell in the stomach region. Contrary to popular belief, a gluten-free diet (avoiding grains such as wheat, rye, barley, oats, spelt, kamut) before or during intense exercise does not prevent problems with digestion in healthy athletes that don't suffer from diagnosed gluten intolerance such as celiac disease. "I was involved in the first study looking at a diet with gluten versus a gluten-free diet in non-celiac endurance athletes. We found absolutely no differences in gastrointestinal comfort or performance", Dr Trent Stellingwerff, expert in the field of Physiology and Sports Nutrition from the Canadian Institute of Sport and consultant for several Olympic athletes confirms.
© Corinne Mäder Reinhard, Senior EU Sport Nutrition Manager PowerBar. International Olympic Committee post-graduate Diploma in Sports Nutrition